by: Michael Silla
09/28/2020
0
You were dead in your trespasses and sins. (Ephesians 2:1)
Are sinners dead, even those who call themselves Christians? People may experience a move of God in a worship service with weeping or profoundly touching God and leave thinking, "Wow, God really moved." Other people may leave that same service feeling, "Huh,,,?" They can't wait for it to end; they're watching the clock. What's wrong?
They're dead…
They're spiritually dead…
They're just spiritually dead.
Why? Because they harbor sin. Maybe they're not murderers, adulterers, or alcoholics. Maybe they're just greedy or religious. Maybe they just don't tell the truth all the time. And they won't come to God honestly saying, "God, here I am, you know my heart." Isn't that all God asks for, an honest heart? He can work with an honest heart and give you the power to repent from your sin. But if you hide that sin, there's no power there to change it. So we are spiritually dead in trespasses and sin.
Sin, grace and works
Spiritually dead people can only deal with the love and grace of God, making statements like, "God loves me the way I am" and "I'm not saved by works." They emphasize God's grace through faith. They love to hear preaching about grace, rationalizing they can go out and do anything they want. They're not sincere or enthusiastic. You don't recognize it at first because such people are good at concealing their sins. But time goes by and sin and its penalty come out. But at the moment they look
good and have the right terminology. But evil is inside their heart and they aren't letting God deal with it. You see, the way you choose now produces fruit of what you will be later. So we are dead in trespasses and sin.
In which you once walked according to the course of this world. (Ephesians 2:2)
We like to be like the world. We get in our car and the first thing that comes on is the radio. We're just connected with the world. We buy magazines instead of reading something that could really help our nation. We're just like the world, believing everything's okay. The people in the world have no restraints.
They do what they want…
They say what they want…
They go where they want to go…
They listen to what they want to listen to…
And nobody can tell them any different.
The Bible says we once did that, which indicates that now we do not. And that's the power of the resurrection. God didn't save you to leave you in sin. You once lived that way, but you don't now.
According to the prince of power of the hour. (Ephesians 2:2)
Satan is working in sin and he uses sin to destroy us. It is the spirit that now works in the sons of disobedience. Now, does that work the same for Christians as it does for unbelievers? If we're disobedient and doing what the world does, it that spirit working in us? Absolutely! You're either on Satan's side or God's side. You can't have one foot in each kingdom. You can't serve two masters.
You must serve God…
You must serve righteousness…
Or you will serve sin.
You can pretend but you'll be a hypocrite like the self-righteous scribe. (Luke 18:9-14) This scribe went to prayer and wouldn't admit his dishonesty. That's why he wasn't justified. He wouldn't admit what he was. If we'll just be honest and admit what we are, confessing our sins, Jesus is faithful to forgive us our sin and cleanse us from all unrighteousness. It's the power of the cross.
Christ's resurrection frees those dead in sin and its slavery.
Who would want to be a natural slave to anyone? So why do we give ourselves as slaves over to the kingdom of darkness and sin? If we don't want that naturally, why would we want that spiritually? Because something in us wants to be in the world and sin but know we're still going to heaven. We want both worlds, but you can't have both worlds. Having been buried in him with baptism we are raised with him through your faith in the power of God who raised him from the dead. (Colossians 2:12) This is how we're going to get free. In water baptism we identify with the death, burial resurrection of Christ. The same power that raised him from the dead raises us from that deadness in sin and trespasses. When you were dead in your sins God made you alive. (Colossians 2:13) When did Jesus come to me? When I was dead in my sins. When did he work in my heart? When I was dead in my sin. While I was still dead in my sins, he came through that gospel. My accepting it made me alive with Jesus Christ and forgave me all of my sins. He forgave me and made me alive. That's what being born-again is all about. You are birthed into a spiritual kingdom: a different kingdom.
You were in the kingdom of darkness, now you're in the kingdom of light…
You were once following sin, now you're following righteousness.
There is a transformation that goes on inside of you. I once was a slave of sin and doing what I wanted to do, now I'm a slave of righteousness. If I err I can ask God to forgive me and keep following righteousness. He didn't save me to stay down.
Death no longer has mastery over him.
Since Christ was raised from the dead he cannot die again. (Rom 6:9) When Christ rose from the dead, death no more had control over him. We were dead in sin, right? When Christ raises us up sin no more has mastery, control over us. I might make a mistake every once in a while and I might make several of them in working through a sin, but I get up because sin has no more control over me. I am under the slavery now of righteousness. He's made me a slave of righteousness, a slave of Jesus. (Rom 6:18) When I got saved I came out of the world. I laid aside that worldly self and I followed God because of the resurrection. I'm no longer a slave to that.
Now, I can live in this world, I can work and I can enjoy this world, but the things of this world no longer hold me captive. It doesn't master me at all.
It's a matter of Christ working it in me.
It's not matter of me trying to conjure and work it up. But I've got to have the knowledge and I've got to believe it before I can experience it. In the same way count yourselves dead to sin and alive to God, set free from sin and made slaves to righteousness. (Rom 6:11) In the same way that it happened for Christ, you put on your account that you are dead to sin.
Christ has made you alive unto righteousness…
Alive unto the kingdom of God…
Alive unto him…
Set you free from sin…
Made you a slave of righteousness.
The Bible says you're not your own, you're bought with a price. (I Cor 6:20, I Cor 7:23)
A lot of people don't like to hear that they are slaves of Jesus Christ. They want their independence but belong to the kingdom. If you're in the kingdom, you're a citizen of the king and you are under his authority, laws and governing. You give up your rights so you can come into and have that kingdom bless your life. When we believe it, accept it and follow it, God works it in us. These things are attainable.
Destroy the destroyer.
Through death Jesus destroyed him who had the power of death, that is the devil. (Heb 2:4) He rendered Satan powerless through his death, burial and resurrection.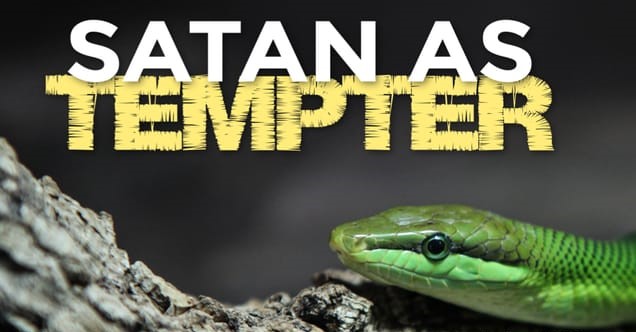 He resurrected me. So is Satan my problem anymore? He's powerless to me. Satan can be roaring, accusing and casting doubt but he is powerless. I'm alive unto Christ. I am under the king of the kingdom. No longer does Satan have any control and authority over me. Jesus has control and authority over my life. If death reigned through one man's sin how much more will those who receive God's grace and the gift of righteousness reign in life by Jesus Christ. (Rom 5:17) Sin came through Adam. One man's sin caused all of us to die a natural death. If that's true, how much more will one man's death on the cross, Jesus Christ being buried and resurrected, cause you to receive God's grace and gift of righteousness and reign in life. Now we now what the words reign and rule mean. We're in control of the things that controlled us.
We're reigning over sin now…
We're reigning over Satan now… We're reigning in life right now.
Are we reigning in life, or is life reigning over us?
Lazarus.
Jesus loved Lazarus. But he died from a sickness. (John 11:3-11) (We already read were dead in trespasses and sins.) Does God love us in our trespasses and sin? Yes, for God so loved the world that he gave his only begotten son. Does he approve of us in our trespasses and sins? No, big difference. Loving and caring for us and approving and okaying us are two different things. He loves us because he wants us to come out of trespasses and sin. Lazarus is in the grave. He's dead in trespasses and sins. Jesus walks up to the grave and says, "Lazarus, come out." Come out of that sin, death, and slavery; come out. And Lazarus came out to live a supernatural work done in his life. We were dead in trespasses and sins. Jesus is coming to us and saying
"Come out, religious person…
Come out, homosexual…
Come out, abortionist…
Come out, liar…
Come out, drunkard…
Come out and live.
"Believe my gospel, the cross, and the resurrection. I'll give you life, forgive you and pardon you. But more than that, I'll break the hold of sin on your life and you can live again." There is a punishment for sinning. They need to know what those sins are and they need to know that Jesus is saying, "Come out. I have the power to change your life. I have the power to forgive you and change your life. I have the power to give you life again. To make you dead to sin and alive unto God." He's saying this to the homosexuals, sodomites, adulterers, drunkards, liars, thieves, and the rebellious, stubborn and greedy. Christians use profanity, get violent, party and commit incest; it's embarrassing. After you die there is the judgment so you better watch your unrestrained life. In the past God overlooked such ignorance, but now he commands all the people to repent. (Acts 17:30)
We act like Jesus is suggesting that we repent…
We act like he has no authority…
We act like he has no power to change us…
We act like he has no power to put us in hell.
The Bible says don't fear them that can kill the body, but fear him who has the authority to cast you into hell. (Matt 10:28) In the cross, burial and resurrection of Christ is the power of God unto salvation. Because Jesus has done everything he needed to do, you better repent.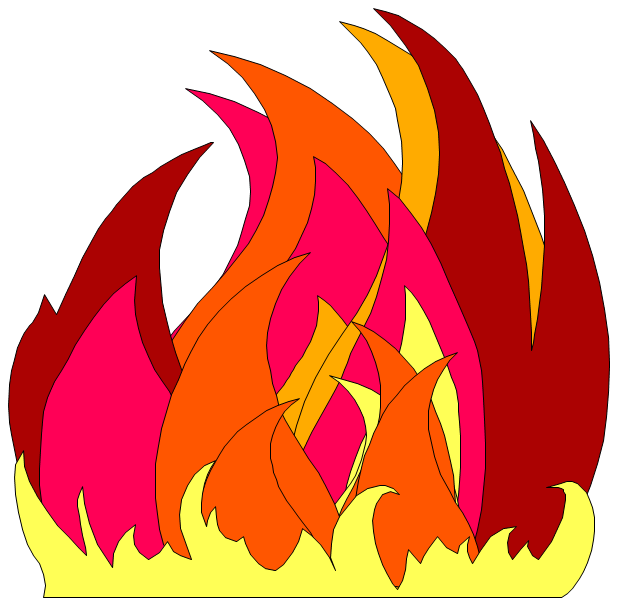 Jesus says.
If you will repent, believe and identify with my death, burial and resurrection, I will make you alive. I will destroy sin in your life; I will do my part. But if you don't repent, I'm going to judge you. God has set a day when he will judge the world with justice. (Acts 17:31) There is one gospel, one Lord, one message and one savior and we better listen to it. He commands us to repent because if we don't respond he has to judge us. Seek the Lord while he may be found. Call upon him while he's near. (Isaiah 55:6)
While he's talking to you, talk to him…
While he's trying to touch you, you need to respond to him.
Let the wicked forsake his way and the unrighteous man his thoughts and let them return to the Lord, he will have mercy upon them and he will abundantly pardon. (Isaiah 55:7) But we must repent. We've got to confess. We've got to seek him while he may be found. Christ has done everything necessary for us to be a righteous people.