by: Mountainside Admin
09/28/2020
0
Do American citizens, politicians, Christians and homosexuals themselves really care about homosexuals?
Facts everyone should know:
Sexually Transmitted diseases
Preventable deaths
AIDs is a Homosexual disease
Staggering amount of men/boy rapes in 2012
New AIDs infections every year
Billions in tax costs to treat the medical needs resulting from their lifestyle
50% of Americans have had or have a sexual transmitted disease
More than 30,000 deaths from sexual diseases each year in America
26,000 AIDS DEATHS in North America, in 2010 with 1.4million infected
AIDS is a male homosexual disease accounting for 99% of males infected. Heterosexual contact is mostly bisexual men infecting heterosexual women.
93% of me
n with AIDs are homosexual or bisexual
Homosexual men account for 63% of syphilis
75% of homosexual men have HPV
93,000 men/boys were raped in 2012
5 million kids abused in 2010 - 1,825 died. 460,000 were sexually abused. Same sex attackers committed 1/3 of these 460,000 sex abuse cases while being less than 2% of the population.
CITIZENS PAY FOR THEIR PLAY
33,630 new AIDs infections/yr cost billions in tax monies
$5 billion/yr tax dollars in medical costs to treat HIV/AIDS/STD'S
$5 billion in U. S. taxes to treat AIDS world wide
Public schools teach their agenda paid for by our tax dollars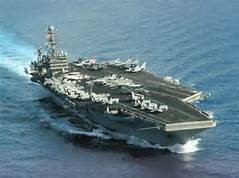 Military Same Sex Issues
6.5 % of male combat veterans and 16.5 % of noncombat veterans reported sexual assault. (rates were far higher for female, 69.0 % and 86.6 % respectively.)
85,000 received medical treatment from sexual abuse in the military during 2012
Solutions:
Homosexual and other destructive behaviors should pay for their own choices with their money or charity money instead of tax monies.
Teach facts in our public schools not fantasies or lies
Civil leaders must institute practical qualifications for military service. All active TB enlistments are disqualified so why accept those who have active HIV or at high risk for HIV and AIDS?
Quarantine - Since the 14th century, quarantine has been the cornerstone of a coordinated disease-control strategy, including isolation, sanitary barriers, bills of health issued to ships, fumigation, disinfection, and regulation of groups of persons who were believed to be responsible for spreading the infection. CDC Feb 2013
Things to Think On:
Seat Belt Laws - Civil leaders punish violators for not using a seat belt. Seat belts save an estimated 12,000 lives per year, but no ticket for homosexuals.

Helmet Rules - Civil leaders punish violators for not using a helmet. Helmets save an estimated 1,800 lives per year and many injuries. Cyclists have no civil right to go helmetless, but homosexuals have civil rights to die with AIDS and infect others with the HIV virus.

Gun Laws - Civil leaders want to take our guns away to save >8,000 lives a year. But, they won't take away the homosexual lifestyle and save >26,000/yr just in North America and 1.7 million worldwide
It appears that the majority of politicians, American citizens, many Christians, and homosexuals themselves, do not care about the pain and deaths caused from the homosexual's chosen lifestyle. We seem not to care about our children or citizens that get new infections every year.